Curriculum
At Moorgate Nursery School, we believe that all children are born unique and capable learners. It is our aim to nourish and develop this early innate desire to learn so that every child can succeed, creating strong foundations for their future education.
Our Nursery School Curriculum is based on the Early Years Foundation Stage 2012 and 2014. The learning stages are divided into the three Prime areas of learning:
Personal, social and emotional development (PSED)
Communication and language (CAL)
Physical development (PD)
And the four Specific areas of learning are:
Literacy
Mathematics
Understanding of the world (UTW)
Expressive arts and design (EAD)
Four Key Principles within the EYFS underpin everything we do.
o Positive relationships
o Enabling Environments
o Learning and Development
o A Unique Child
We also recognise that all children have their own individual learning styles and aim to meet and extend their needs through the Characteristics of Effective Learning:
o Playing and Exploring
o Creative and Critical Thinking
o Active Learning
The Prime Areas are the areas that we aim to develop first. Once children are secure in these areas in the appropriate age band, they will move onto the Specific Areas of development. It should be noted that learning within the Prime Areas will be continually strengthened throughout a child's time at Nursery School.
Each area of learning is covered through planned, purposeful play. A balance of adult led and child initiated activities, both inside and outside, enable children to learn through play and exploration. We acknowledge that they need time and space and careful interactions from our trained adults to ensure that they are inspired, challenged and supported to become creative and critical thinkers. Activities and enhancements within our Nursery environment are aimed at the children's unique levels of development, enabling them to learn and succeed at a rate suitable to each individual, scaffolded by our skilled staff.
At Moorgate Nursery School, we approach the curriculum through the children's interests and needs; we observe them, talk to them, listen to them, find out what they like, what inspires them and plan our activities and experiences accordingly. We endeavour to send a newsletter home each month with news and ideas of how to help your child learn at home, related to what we are doing in Nursery. If your child has any exciting news please tell us so that we can let them share this with their friends! You can also keep up with the children's current learning and events by following our social media pages. We are currently using both Facebook ('Moorgate Nursery School and Munchkins Childcare') and Instagram (@moorgatenurseryschool) in order to keep you up to date.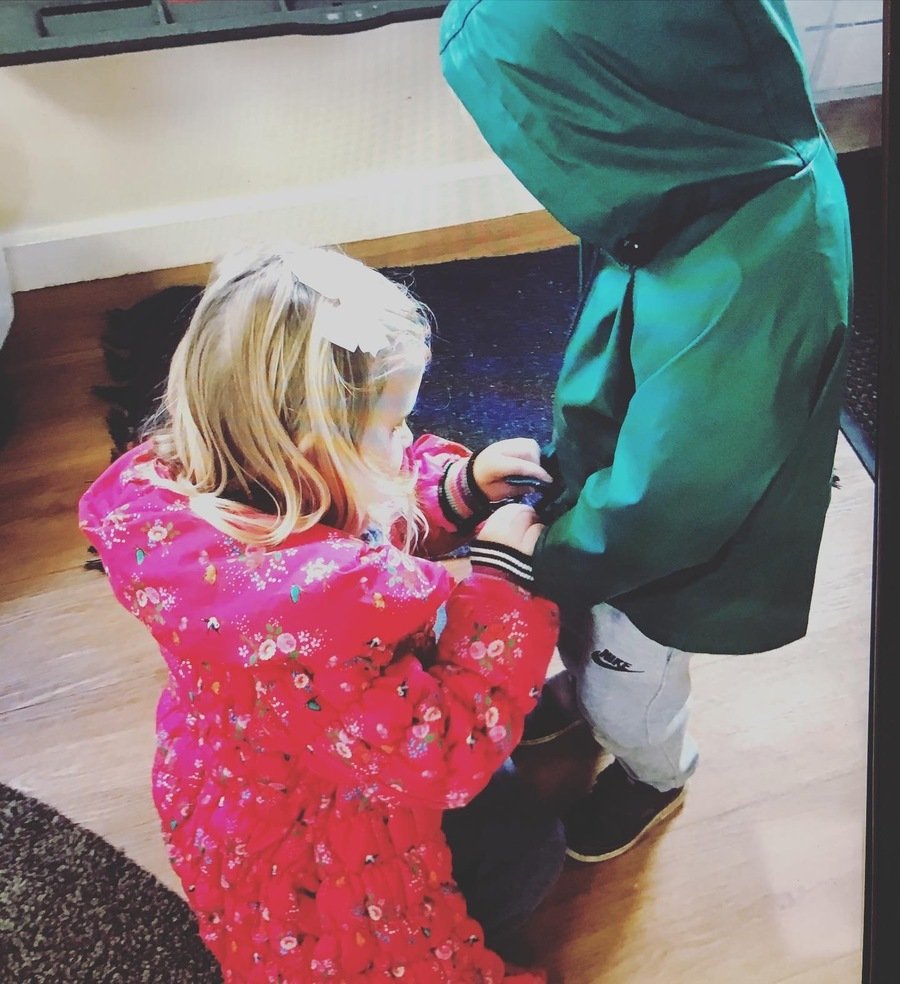 Personal, Social Emotional Development
Within Personal, Social and Emotional Development, there are three main goals that we aim to support children with working towards: Managing Feelings and Behaviour, Making Relationships and Self-Confidence and Self-Awareness. We therefore support children with playing cooperatively and taking turns, forming positive relationships with adults and their peers, and assist them in becoming confident learners who can choose their own activities and resources and will 'have a go' at trying new things. We encourage children to talk about how they and others feel and how these feelings may be shown. Children are also supported to follow and understand boundaries that are in place.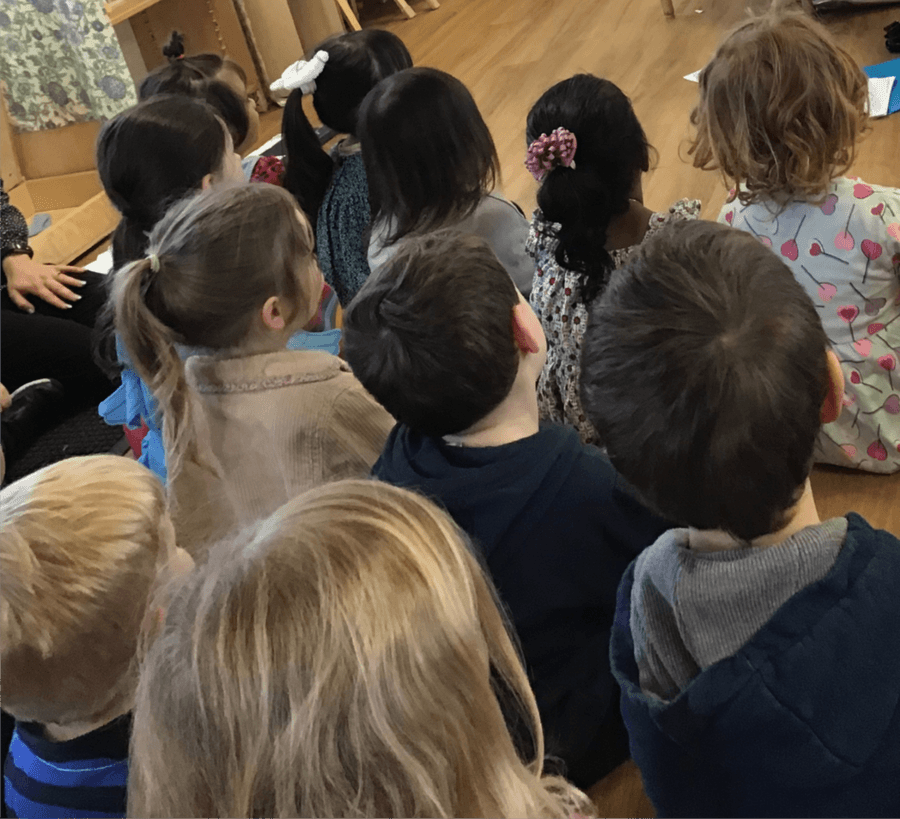 Communication and Language
The Prime area of Communication and Language is an incredibly important one as we aim to develop children's Listening and Attention, Understanding and Speaking skills. We ensure that children are able to experience a breadth of language whilst at Nursery School and we are particularly skilled at introducing (and understanding) a range of aspirational vocabulary! We give children the opportunity to develop their understanding of language and to apply it in various contexts. We aim to develop children's listening skills so that they can respond appropriately in a range of situations. Our children will also be taught how to express themselves effectively and answer questions, showing an awareness of the listener.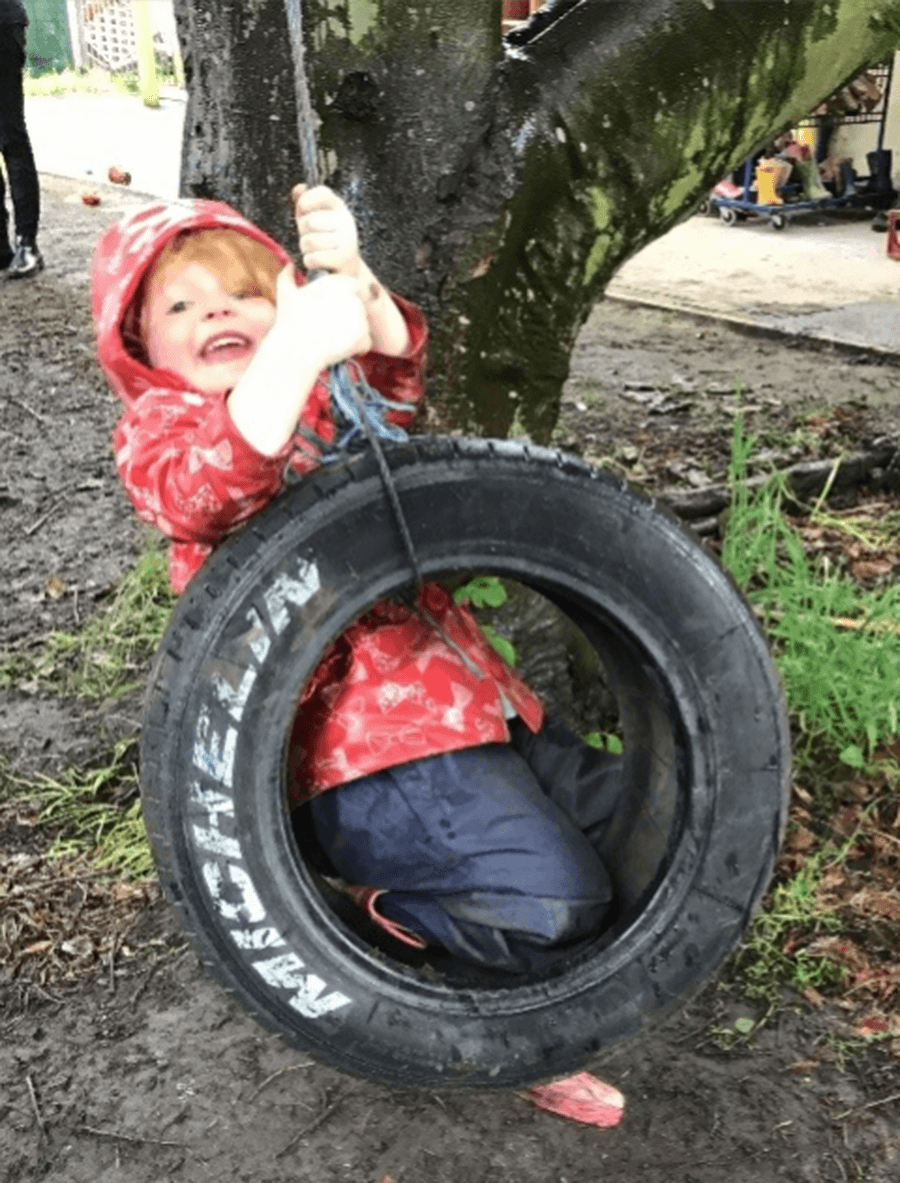 Physical Development
Physical Development, another Prime area, lends itself to many skills as children grow and learn. The Early Years Foundation Stage statutory framework breaks this down into two main areas; Health and Self-Care and Moving and Handling. Within Moving and Handling, we aim to develop children's gross and fine motor skills. Enabling children to become strong with their gross motor muscles ensures that they develop good spatial awareness and are steady with their movements. We aim to help children progress with a range of skills, from catching a ball, to engaging within fast paced games that require quick movements. We also recognise the great importance of having strong fine motor skills too and understand the imperative link between such skills and writing. Our highly-trained staff therefore provide ample opportunities within the continuous provision, as well as creating exciting adult-led activities in order for children to develop those tiny muscles within their hands and wrists (and it should be noted that gross motor movements to strengthen shoulder/arm shoulder muscles for writing are also a priority!).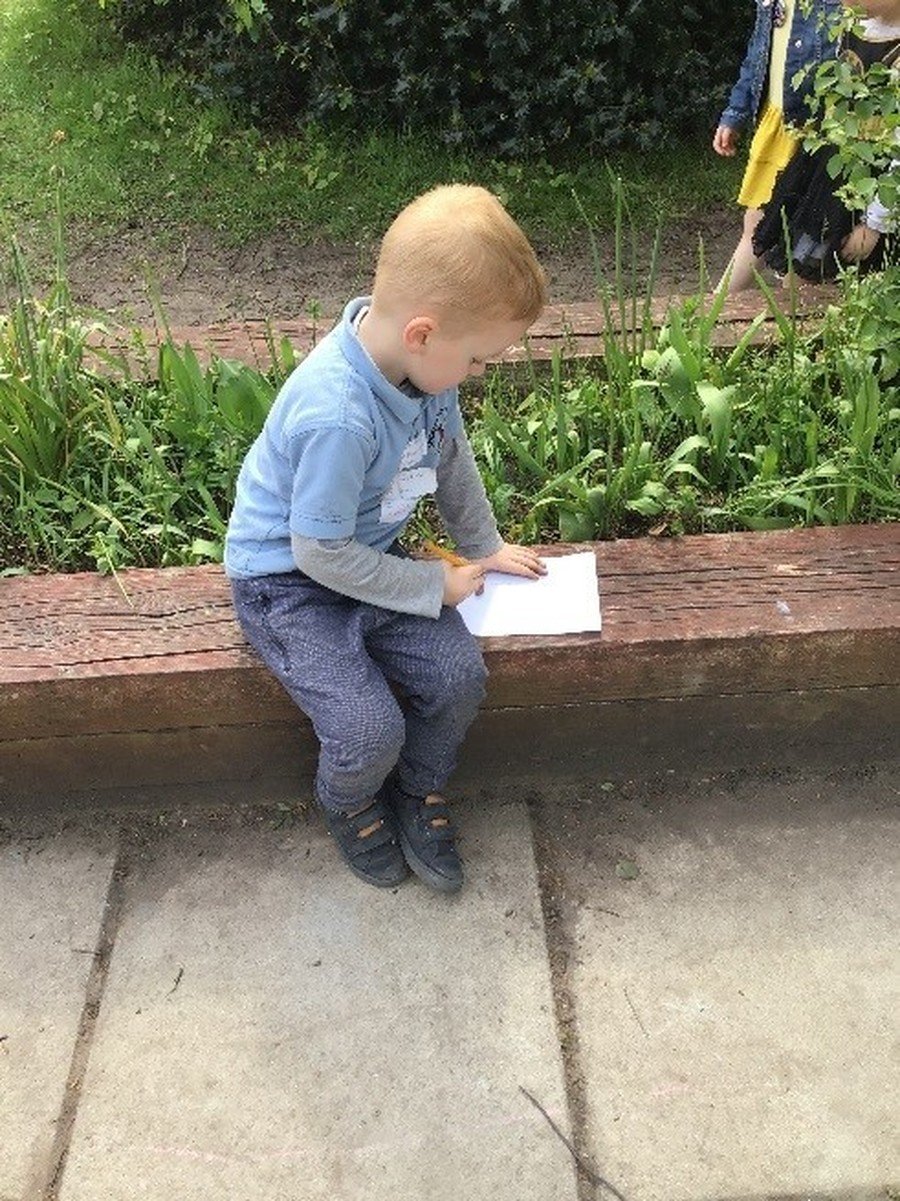 Literacy
Developing strong Literacy skills within the Early Years enables children to become effective communicators; they build a rich vocabulary, become increasingly competent story tellers and are able to express themselves clearly and coherently. A love of reading and writing can be encouraged at this early stage, and this is something we feel incredibly passionate about. We strive to ensure that each child has the opportunity to succeed in Literacy and we do this through our successful, calm and nurturing approach to learning; independence, collaboration, individual expression and enquiry is encouraged and celebrated. Children are consistently invited to reflect upon their skills in order to make sustained progress within their Literacy learning. Skills within both reading and writing are taught. To read our full Literacy Policy please click here.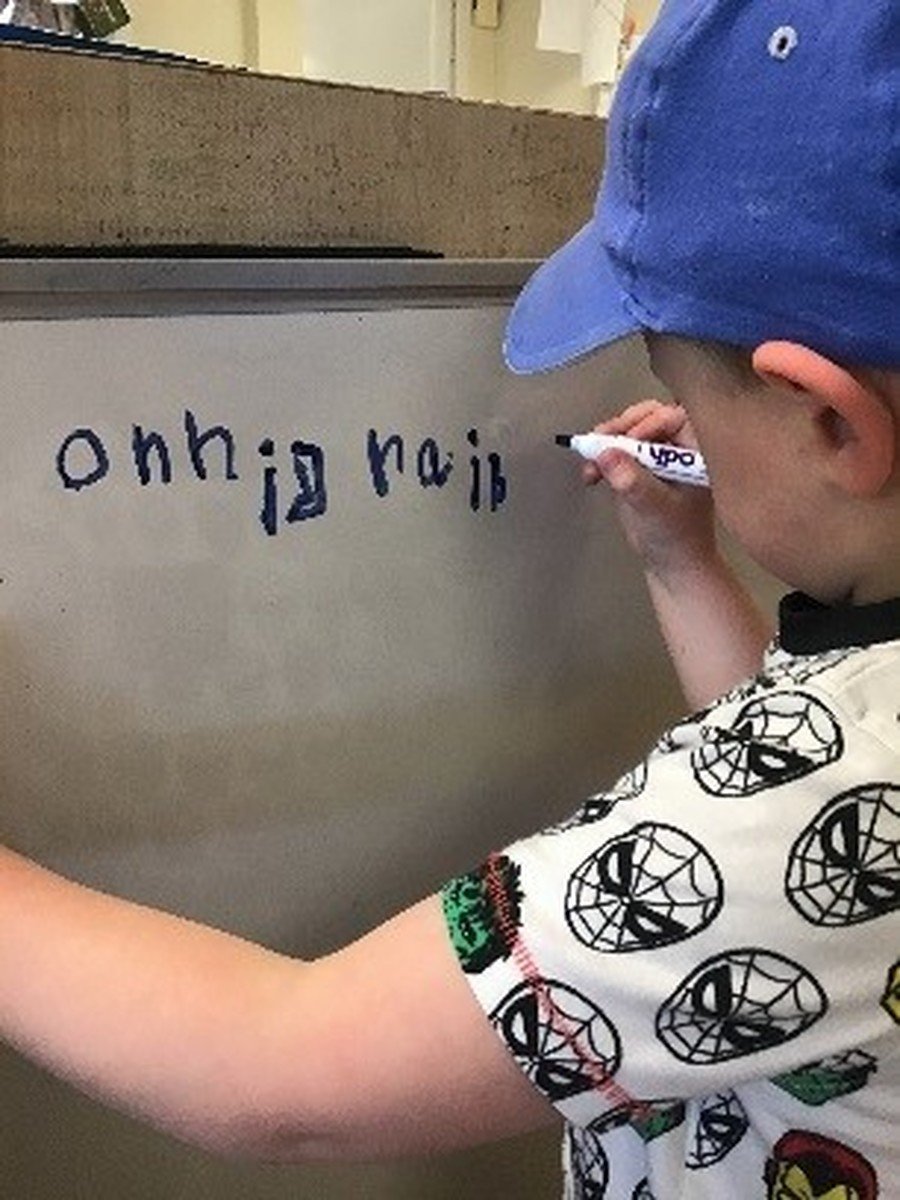 Phonics
In preparation for school, we carry out weekly phonics sessions every Wednesday morning and afternoon. Initially, children will practise their listening and attention skills by participating in Phase 1 activities. As their attention develops and they begin to show an awareness of letters and their sounds, some children will join a Phase 2 group. Phase 2 activities enable children to practise the skills that they need in order to be successful readers ad writers. We endeavour to carry out a Phonics Workshop at the beginning of the academic year so that we can inform you as to how to effectively support your child at home.
To enhance children's Literacy skills and create a partnership with home, we invite you to borrow a book to share with your child from our Library service. We will ensure that your child receives a book bag when they start Nursery School. Once your child has borrowed 10 books, they will receive a certificate to celebrate their love of reading. Reading a story with your child before they go to sleep is a great way to ensure they become lovers of literature.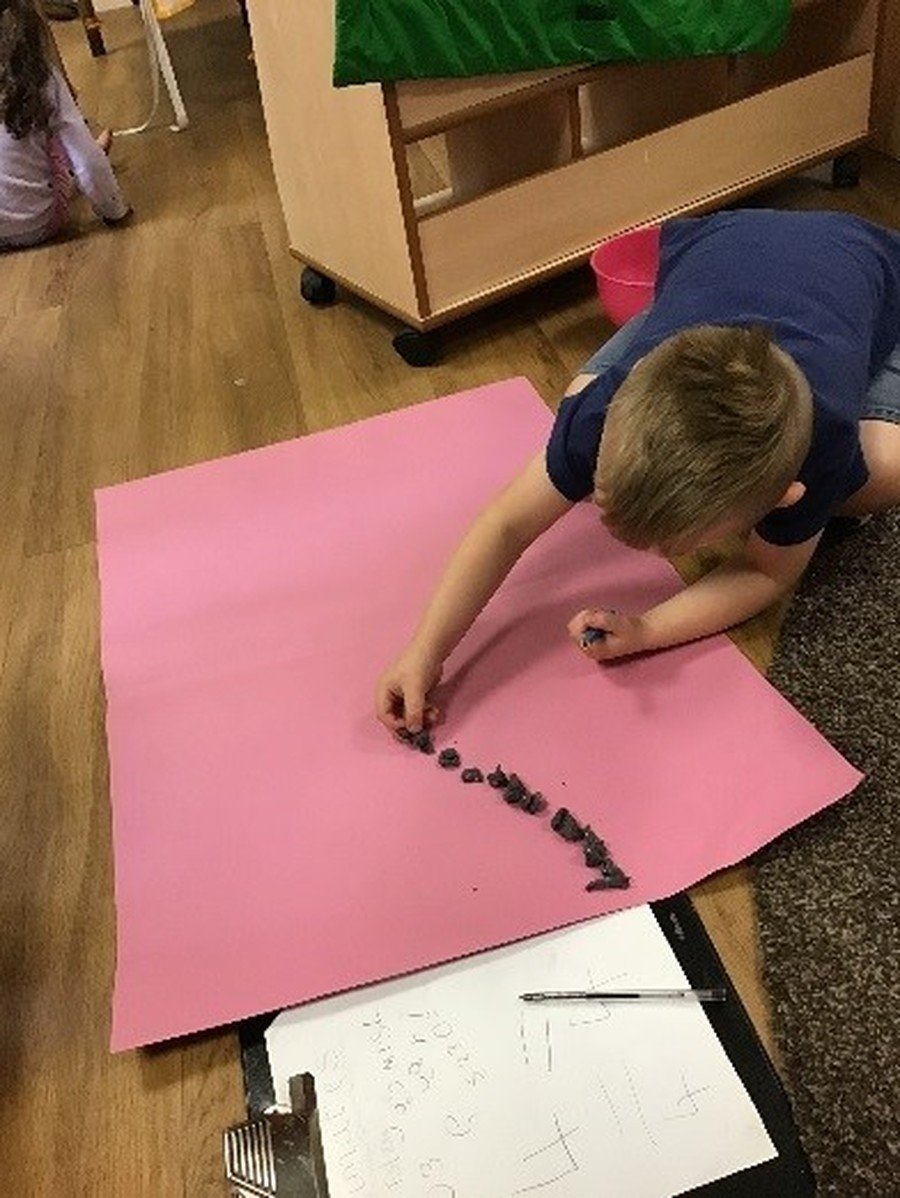 Mathematics
Mathematics is an essential part of learning for all children and at this early stage, it is incredibly easy to make mathematical learning fun! Within the Early Years Foundation stage, we are required to teach Number skills and skills within Shape, Space and Measure. We endeavour to ensure that children are exposed to both areas equally throughout their time with us and aim to embed mathematical learning into various daily routines (for example, counting how many children need milk or water at snack time). We also create exciting mathematical adult-led activities and enhancements, whilst ensuring that we support children with these skills as they follow their own interests.
Each week (sometimes over two weeks depending on children's progress), we create a number station focusing on a particular 'number of the week'. Children are encouraged to explore this station in order to recognise the value of a number and our skilful staff will model and incorporate particular mathematical language throughout the Nursery environment so that learning is consolidated. When carrying out Mathematics activities at Circle Times, children are differentiated into two groups so that they are able to access the learning at an appropriate level where teaching can be personalised.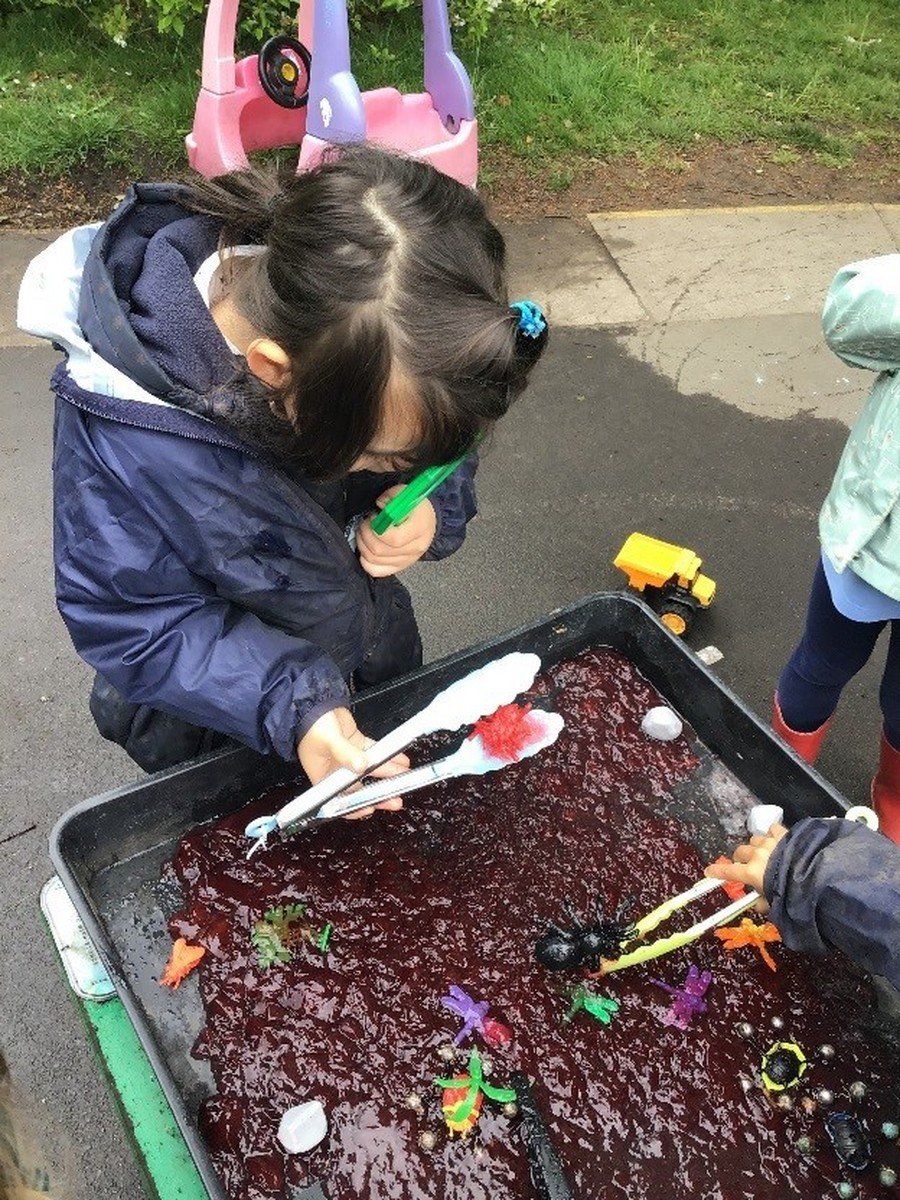 Understanding the World
The Specific area of Understanding the World, involves children learning about (and using) a range of Technology, understanding and having a sense of culture and community (and how these may differ) within the goal of People and Communities and also enables an effective comprehension of how 'The World' around them works and why things occur. As with all areas of the EYFS, learning is based upon real experiences but this area in particular lends itself to such as children are able to be 'hands on' with gardening, taking care of creatures, exploring technology and representing experiences from within their communities (to name but a few!).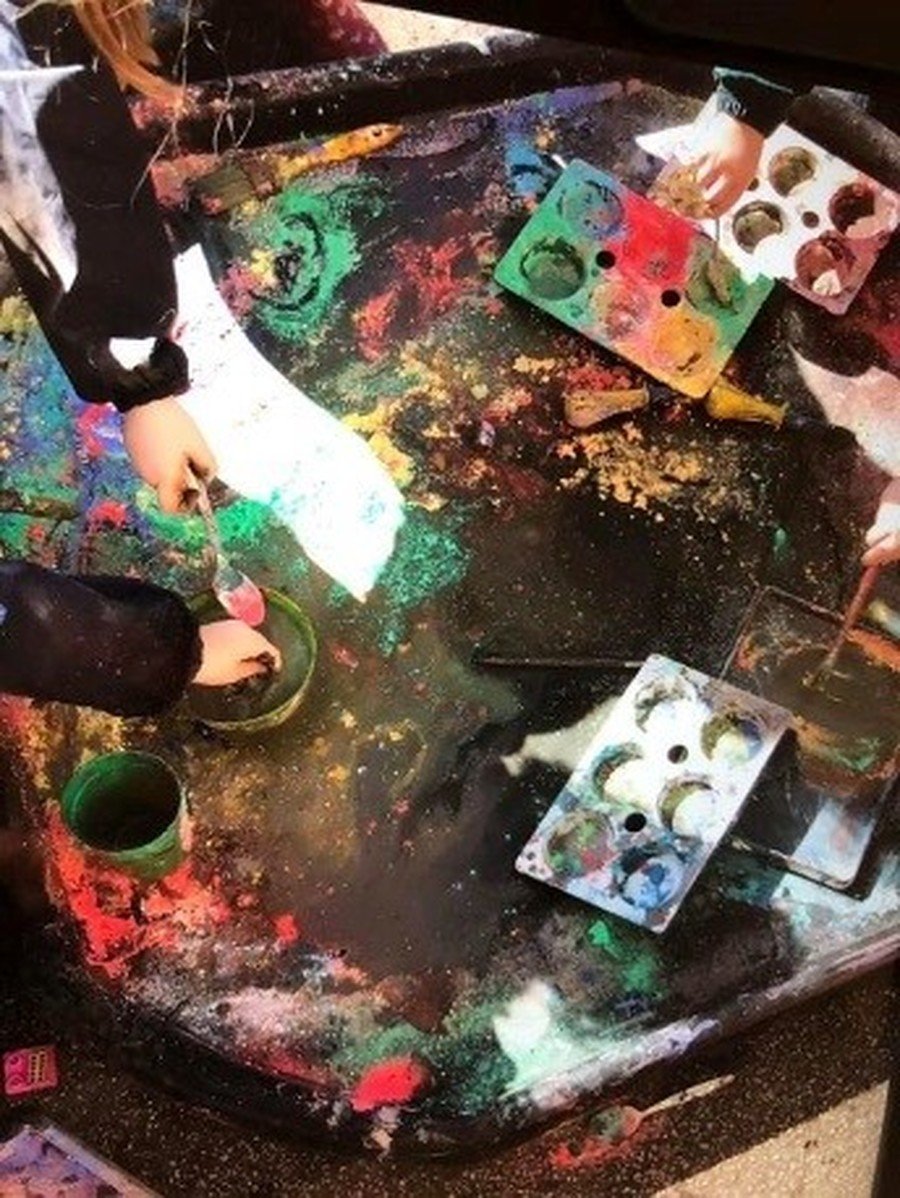 Expressive Arts and Design
This Specific area encourages learners to meet goals within Being Imaginative and Exploring and Using Media and Materials. Within Being Imaginative, we support children's early play skills so that they are able to pretend and make links to past experiences so that they can recreate them using their imagination. Children are supported within group and narrative play and are scaffolded to become creative and critical thinkers with their own ideas. The second area, Exploring and Using Media and Materials Children, encourages children to use and explore a variety of materials, tools and techniques where they can experiment with colour, design, texture, form and function, this might be through creating a junk model, outdoor transient art or building with blocks and bricks. We also support this creativity through utilising songs and music throughout the Nursery day and aim to build children's confidence so that they can participate in performances such as the Christmas show/Nativity or singing our Spring songs at the local Wellbeing Centre.
Staff are also highly skilled at promoting and ensuring that Fundamental British Values are underpinned throughout everything that we do within our Nursery:
o Democracy
o Individual Liberty
o Rule of Law
o Mutual Tolerance and Respect